---
SEO vs SEM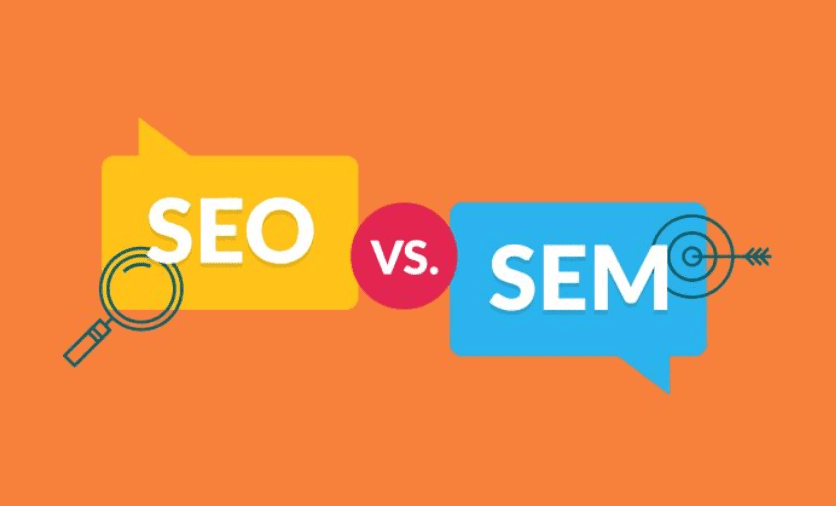 Two common terms you may run into frequently when exploring your online marketing options are SEO (search engine optimization) and SEM (search engine marketing). They may sound similar since "search engines" are involves in each one, but there are important differences to keep in mind if you want to reap the potential rewards of both SEO and SEM.
What is SEO?
Search engine optimization (SEO) involves the use of organic strategies to improve your visibility on search engine results pages. It's mainly focused on organic results that are visible to all online searchers. Main elements of SEO include:
A well-built website
Optimized meta data
The technical aspects of SEO
Optimized and engaged website content
Link building
Content marketing
What is SEM?
Search engine marketing (SEM) is focused on the same goal as SEO, but it primarily involves the use of paid strategies. A common example of this is pay-per-click. The best known PPC platform is Google Ads (formerly AdWords). However, SEM can also include the following goals and tactics:
Building brand awareness
Retargeting
Press releases
What's Involved with SEM?
SEM (Search Engine Marketing) is primarily the process of purchasing ads to get the right kind of attention from online searchers looking for what you have to offer. Here's a closer look at the main aspects of SEM.
Paid Ads
Paid ads are that are prepared and presented correctly have the potential to generate leads and revenue. Part of the reason for this is because paid ads appear above organic content, which means they are more likely to be noticed.
Pay-per-click (PPC) works by using results from keyword research to put together ad campaigns that target very specific users based on search intent. You can further narrow your focus according to certain geographic areas. You'll only pay when your ads are clicked on, but you can establish a budget with your paid campaigns and determine what times your ads will be displayed. The main advantage with PPC is the ability to put your business or its products or services front and center in a way that produces more immediate results.
Brand Awareness
SEM has the potential to increase your brand's awareness. This is because you have more control over where your ads are shown. As you build brand awareness, you'll also boost your odds of benefiting from paid ad campaigns.
Retargeting
Only 2 percent of online traffic converts on a first-time website visit! This is why retargeting campaigns can be so effective. Tap into your data to identify previous visitors to your site who didn't take the desired action. Next, give them a gentle reminder or an added incentive to complete a purchase.
Press Releases
The purpose of press releases is to announce something newsworthy about your brand. It can be anything relevant, from plans to open a new location to upcoming products you'll be debuting. You can even spark online engagement and boost brand awareness with press releases about your local charity efforts.
What's Involved with SEO?
Search engine optimization (SEO) involves a combination of tactics meant to increase your visibility through organic efforts. SEO includes several key elements. Below are the main ones.
A Well-built Website
If you have a well-built website, you'll cover most of the basics of SEO. A site that's well-built is also one that is:
Able to load quickly
Filled with appropriate meta data
Easy to navigate
Laid out in a way that's designed to create a good user experience (UX)
Peppered with an appropriate mix of internal and external links
Optimized Meta Data
Meta data is one of the technical aspects of SEO. It's what helps search engines categorize your webpages so they can be properly displayed on results pages. Optimize your meta data by:
Including primary keywords in meta descriptions
Using geographic references, when appropriate
Creating unique title tags for each page
Using the robots meta tag for pages you don't want indexed
Page Speed
Online searchers are likely to bail on a page if it doesn't load within five seconds! Avoid loading your pages down with too many elements that could slow down load times and affect page speed – and get into the habit of regularly monitoring page speed before it affects your results.
Mobile-Friendliness
You'll also want a site that's designed with mobile visitors in mind since most people view websites on phones and tablets. An effective way to do this is with a responsive website design, which allows your site to adjust to whatever screen it's being viewed on.
Link Building
Link building plays an important role in organic ranking results. This is because Google and other leading search engines consider external links pointing back to your site to be a sign that your website content is relevant. Ideally, you want to get links from reliable sources.
Content Marketing
Content has long-been the heart of SEO, and it's still what ultimately matters most! Optimized and engaging website content, for instance, is what encourages searchers to engage with your brand. It's also what convinces them to take the desired action(s). For SEO purposes, content related to marketing can include:
Content directly on your website
Blog posts
Social media content
Email marketing content
Content marketing also refers to the freshness of your content, the keywords you use, and the way you structure your content. Whatever content you present should have a clear focus and purpose.
Do Your Need Both?
Absolutely! SEO and SEM aren't entirely independent of one another, nor should they be. The right approach to SEO boosts your odds of enjoying the desired results with your SEM-related efforts. SEO also lays the groundwork for the steps you take with SEM. Searchers who find organic content related to your business showing up with your paid ads, for example, are more likely to consider your brand to credible because it's showing up in both paid and organic results.
The key to success with SEO and SEM is to find the right combination of tactics and strategies. Fortunately, there are online marketing experts ready to lend a hand to help you achieve your goals in a way that's good for your brand and bottom line.
Recommended Posts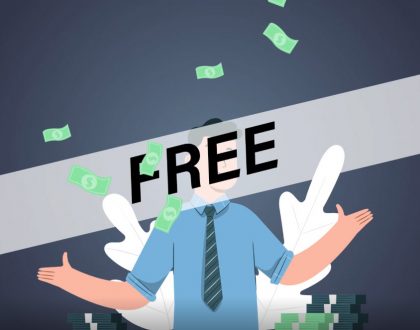 November 11, 2020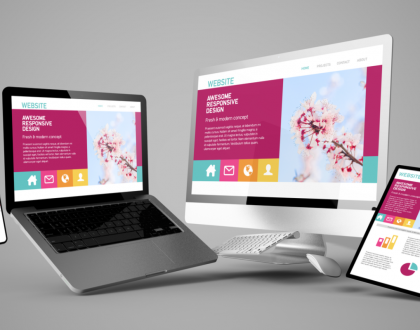 July 23, 2020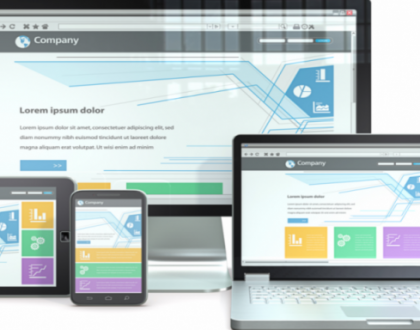 August 1, 2019