---
Guide to Optimize Your Site for Google's RankBrain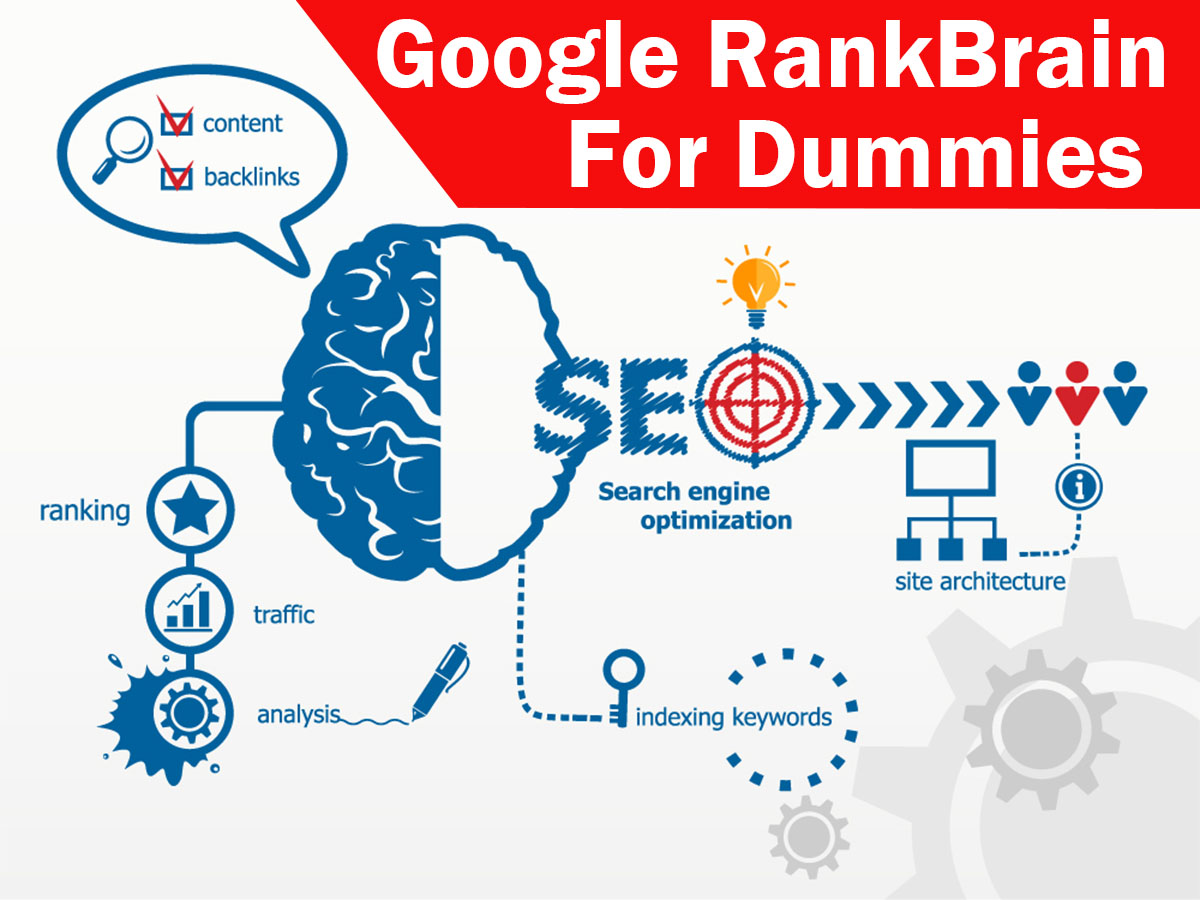 Everything is getting smarter these days, from phones to TVs. The way Google processes search data is also getting more intelligent thanks to RankBrain, an artificial intelligence (AI) program used to sort through vast amounts of information. It's something the search engine giant uses as part of its efforts to deliver results based on what searchers actually want. At one time, RankBrain was a novel concept. Today, it's Google's third most important ranking signal. So, it only stands to reason that you'll want to take some steps to actually optimize your website in a way that makes it easier for RankBrain to capture key data. Read on to learn more about RankBrain and how you can effectively optimize for it.
What Exactly Is RankBrain Anyway?
Before giving you some tips on how to optimize your site for Google's AI-based program, let's take a closer look at what you need to know about RankBrain. The basic purpose of RankBrain is to help Google filter large amounts of search data to display results reflective of a searcher's intent. RankBrain goes beyond simply answering search requests. It also uses AI and machine learning to provide results for instances where there is little or no historical search data to draw on. In other words, somebody could have a very unique question and RankBrain would still make an effort to determine intent and provide the right results.
Write for Real People First
Before going any further, keep this one piece of important advice in mind: Don't start producing your website's content specifically for RankBrain! Your optimization goals should always be focused on producing useful website content for the real people actually visiting your site. This being said, there are still certain steps you can take to align your website's content with the way Google's RankBrain algorithm evaluates data.
Improve Your Content's Clarity
When determining what results to display, RankBrain makes an attempt to understand content to see if it's something that will provide the answers searchers are looking for. What you can do is make your website's content as clear and concise as possible so RankBrain can have a better idea of what your site is all about. Achieve this goal by:
Having a clear purpose for each page of your site (e.g., service/product pages, an about page that provides details of your business, a contact page for visitors ready to take action)
Using descriptive headings/subheads to make it clear what your content is about
Including relevant keywords that further reflect the purpose of your content
Become a Source of Relevant, Useful Info
Go beyond simply scratching the surface with topics relevant to your site. Explore topics in-depth. One way to do this without cluttering your website is to include links to supporting information in the form of PDF files or posts from your blog that cover those topics in greater detail. Another way to do this is with supporting video content. Even a well-crafted infographic can provide a wealth of info in a way that's easy to digest. The more information on relevant topics RankBrain can find on your site, the better.
Optimize for Voice Search
More people are using voice activation features such as Siri, Google Assistant, and Alexa to perform searchers. In fact, it's predicted that half of all searchers will be voice-generated by 2020. RankBrain processes voice search queries differently because people tend to speak differently (and much faster) than they type. Because there's a lot more voice searching going on today, optimizing for RankBrain means optimizing for voice search as well. The most effective way to do this is to use keywords that are more conversational in nature. Keywords used in voice search are long-tail keywords, so start thinking in terms of:
Words and phrases people use in actual conversations
Location-suggesting questions (e.g., "Where can I find pizza places near me?")
Answers to questions you normally get from customers who call you on the phone or visit your business in person
Use Important Terms with Greater Frequency
Google's AI-based system also considers how frequently certain terms are used within your content. When some key terms are used more than others, it indicates that those terms are more relevant. However, this is not the same as keyword stuffing, which is still a tactic you'll want to avoid. Keyword frequency works like this:
You prioritize your keyword list based on which terms are most relevant to your content.
You base keyword frequency on the importance of the terms selected (e.g., the most relevant term might be used 5-6 times per page while ones that are loosely related might be used once).
RankBrain analyzes each webpage on your site and uses keyword frequency data to help connect present relevant content to searchers typing or speaking the more frequently used words or terms on a page.
Create Content Based On Solid Data
RankBrain learns through data. For this reason, the new content you create for your website should be based on solid data about your intended audience. Not surprisingly, the more your content creation efforts effectively use available data, the more likely is that your content output efforts will be in line with RankBrain outcomes. Not sure what type of data to focus on? You'll likely see your preferred results if you base your content on the following information:
A solid understanding of who your target customers are
Expectations visitors have when coming to your website (e.g., gathering useful information, quickly accessing desired products or services)
Reliable and updated keyword research results
Refine Your Existing Content
You don't need to completely scrap your existing website content just to optimize it for RankBrain. Nor is this something you should do if you have a site that's performing fairly well already. In instances like this, entirely new content could negatively affect your ranking since Google's RankBrain-backed crawlers would have to reevaluate your entire site. It also takes time for this process to occur. But what you can do is take a look at the content already on your site to determine if there are adjustments that can be made. This might involve:
Using Google Analytics to look at the performance of each individual page on your site to see where some adjustments need to be made
Looking at your feedback on social media to determine if your website content is effectively addressing common customer concerns
Getting updated data (e.g., average time spent on your site, actions taken by visitors, conversion rates, and bounce rates) that shows exactly how visitors are engaging with your website to identify other areas where there's room for improvement
Correct Website Errors
The last thing you want to do is confuse RankBrain with website data that's sending mixed messages because of overlooked website errors. For instance, if you've recently transitioned to a new website, make sure you have proper redirects set up so RankBrain isn't drawing data from both versions of your site. Also, make sure any contact info on your website is correct since NAP (business name, address, and phone number) inconsistencies can affect how your site's data is processed. This is especially true if you are using other local SEO tactics to target searchers within a certain geographic area.
Don't Forget About Quality Backlinks
Google looks at links, especially ones pointing back to your site from other outside sources online (backlinks), as a sign of your website's authority. With RankBrain, backlinks serve as independent complementary signals that are used to effectively display your content. With backlinks directed at your site, it helps to:
Routinely check to make sure links are coming from relevant and trustworthy sources
Focus more on quality of links than quantity
Be mindful of the relevance of links in relation to your content
Think of RankBrain as an opportunity to really get to know your audience. After all, this is what really matters most to Google these days. Plus, if you want to encourage people to view and share your content, it's something that should be important to you as well. This means refining your content to make sure it's offering something of value to anyone happens to view it.
Ultimately, the clearer your website's content is, the more likely it is that RankBrain will present it to your intended audience. And if your content is produced with your desired audience in mind, you'll likely see a boost in online visibility. Lastly, remember that RankBrain is just one part of the SEO puzzle. You still need to be mindful of the technical aspects of SEO (e.g., HTML, site structure, meta data, etc.) and the stuff you do outside of your website that also generates website traffic.
Recommended Posts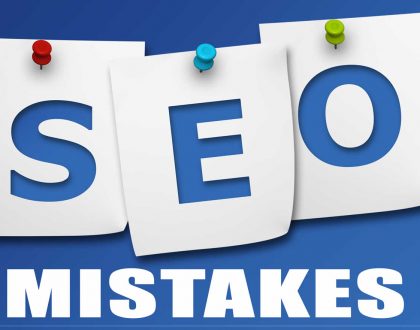 November 13, 2020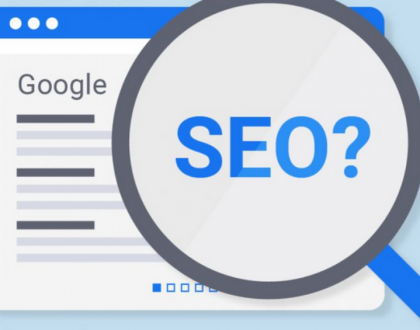 July 23, 2020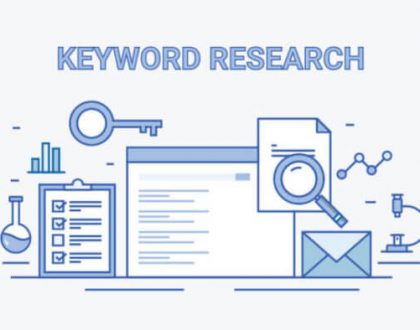 October 31, 2019